Global Fishery Forum & Seafood Expo Russia
6-8 July, Saint-Petersburg
01/03/2021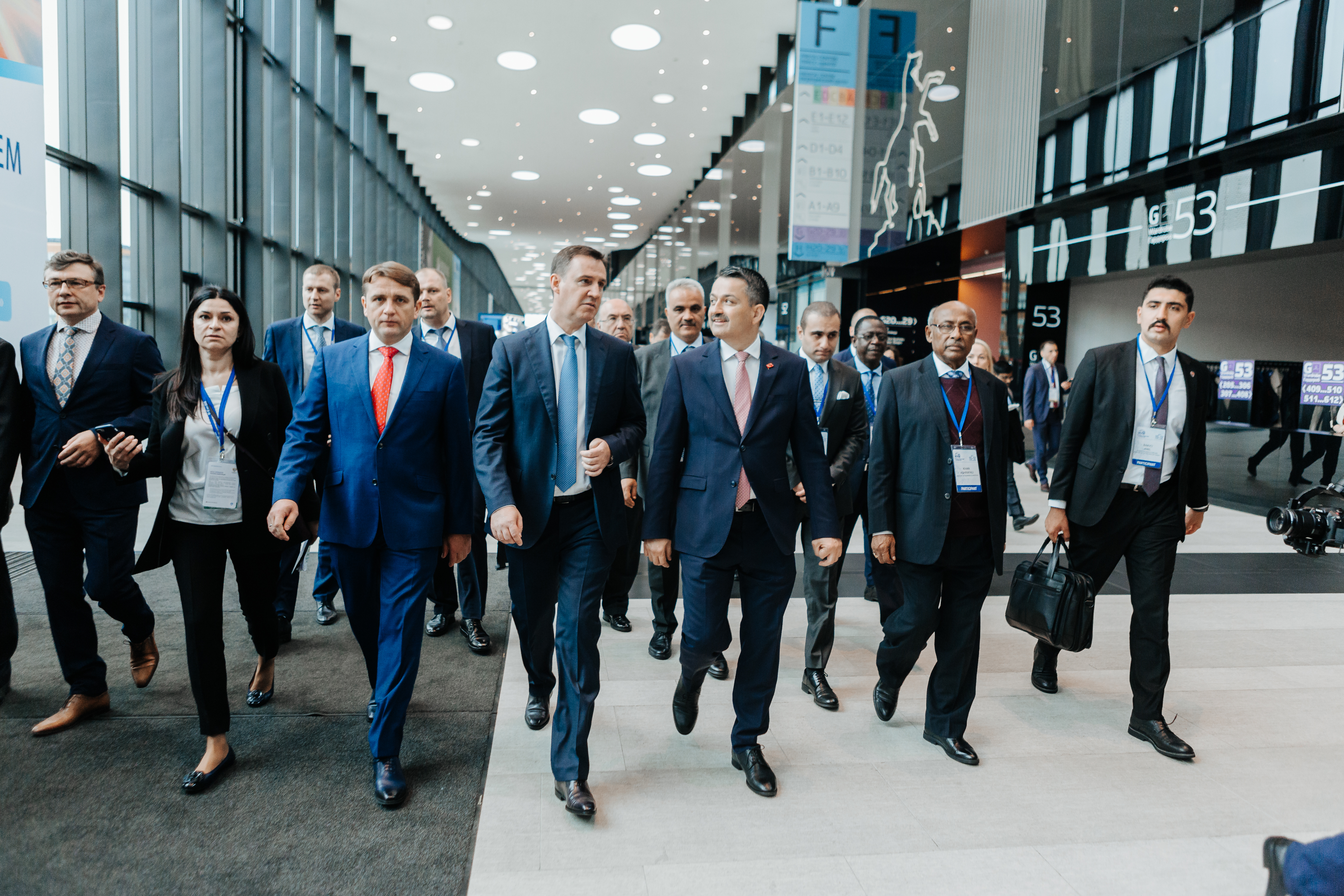 February, 25 the head of the Russian Federal Agency for Fisheries Ilya Shestakov during press conference «Russian Fishery: Results of 2020 and industry's strategic mission for 2021» gave several comments about GLOBAL FISHERY FORUM & SEAFOOD EXPO RUSSIA 2021. He noted that forum and exhibition will be held on time: «We plan to hold forum and exhibition». Speaking about foreign exhibitors he said: "A lot of companies fr om abroad are really interested in the event, they want to participate and some of them already confirmed they will come". For those companies, which representatives could not come personally, the organizers offer combined participation. It includes stand with company's representative, well-equipped with high-speed Internet, product samples, TV, camera recording audio and video. Foreign exhibitors will be able to see how their colleagues work at the stand and, if necessary, take part in negotiations with the visitors. The organizers are also ready to provide staff: booth attendant (well-trained for 2 months prior the event), stand supervisor and technical specialist.
The preparation for the GLOBAL FISHERY FORUM & SEAFOOD EXPO RUSSIA 2021 is well under way. In 2021 the event will be much bigger and occupy two pavilions amounted in 26,000 m2. The main focus of the event will be high practical orientation and normalization of product distribution channels. For that purpose, the exhibition operator will extend Retail Center and organize new purchasing zone "Fish Supermarket". Among other novelties: a new sector "Aquaculture", a huge aquarium in the center of the pavilion "H", master classes, degustations at exhibitors' stands etc. More than 11 000 people are expected to visit the event. All safety measures and recommendation of Rospotrebnadzor (Russia Federal State Agency for Health and Consumer Rights) will be strictly observed.
The pandemic has opened the most serious problems of Russian fishery market: in the sphere of sales, consumption and logistics. All these areas will be covered by our event. We will organize Retail-center and a special zone wh ere fishers can talk with traders and transport operators. Promotion and consumption of fish within the country and transformation of exports due to demand changes on the world market - all these topics are planned to be discussed by a wide range of experts and industry professionals." - Ivan Fetisov, head of Expo Solutions Group, emphasized in his comment to the general information industry partner of the event, Fishnews media holding.
We will open the registration for visitors and exhibitors very soon. Сheck for updates on our website and social networks!