Global Fishery Forum & Seafood Expo Russia
September, 21-23, 2022, Saint-Petersburg
13/04/2022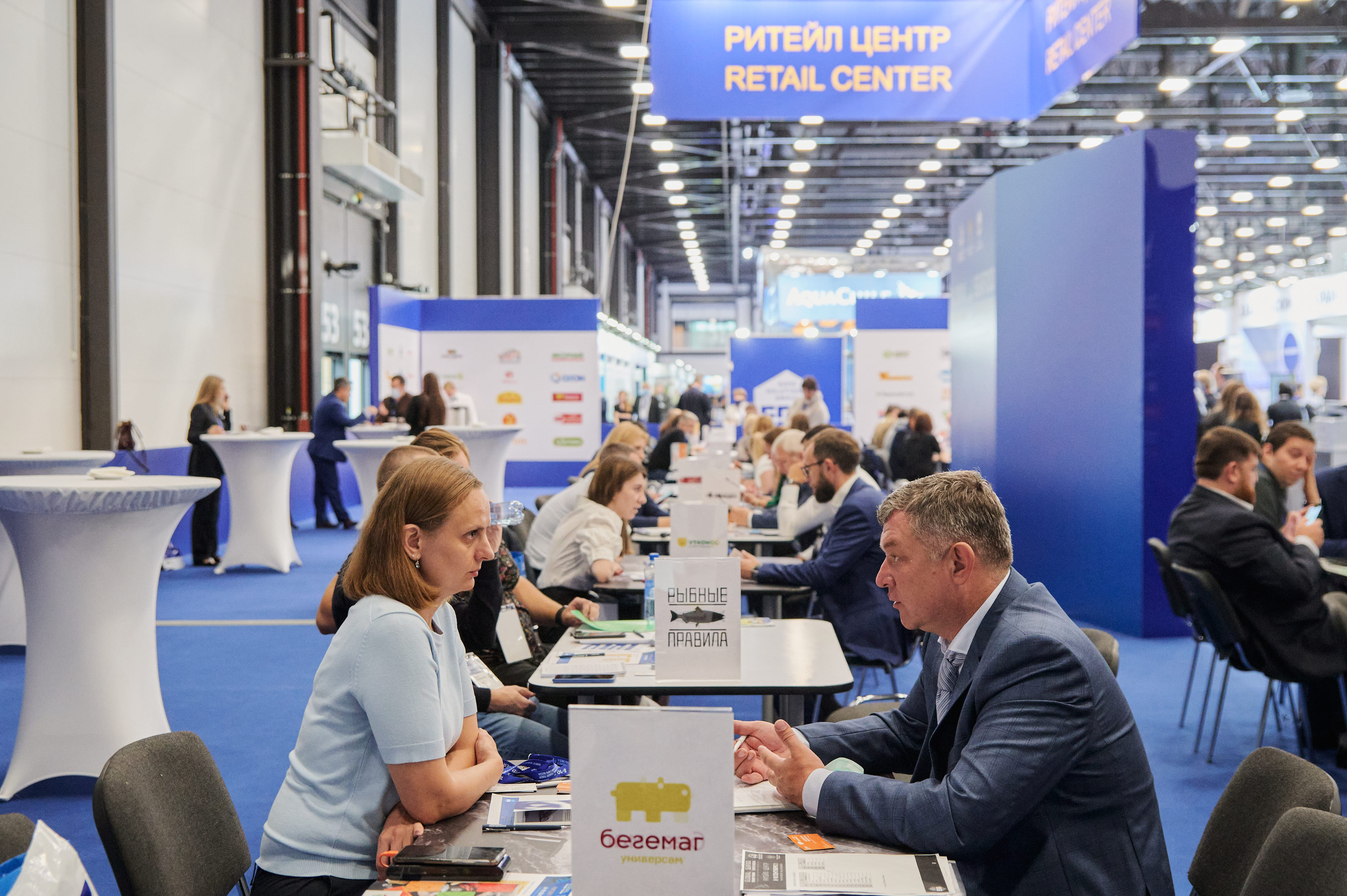 Being the only industry platform for negotiations in Russia - the Retail Center will continue its work as part of Seafood Expo Russia. In 2022, the project is to be expanded due to participation of more regional retail chains and EAEU countries.
The Retail Center is a business platform, where purchasing managers of federal, regional and foreign retail chains and online stores negotiate with manufacturers and suppliers of fish and seafood products on direct deliveries to store shelves. To expand the geography of participants, the Seafood Expo Russia exhibition team hold negotiations with retailers from all over Russia and representatives of foreign states and businesses interested in various formats of participation in the exhibition.
"The transportation of fish and seafood is about to change. This will influence not only on exports but also on domestic shipments. There will be more opportunities to saturate the regions of the European part of Russia with fish products – now it's up to retail chains. We should take a closer look to EAEU countries - they love fish from Russia. This market has not been developed for a long time, but we can change that," said Ivan Fetisov, CEO of Expo Solutions Group.
The Buyers' area provides its members with many benefits. The organizers themselves plan the schedule of negotiations, search for retail chains that are looking for suppliers, invite buyers who make decisions. Participants can choose the products or distributors they are interested in at first priority and get their individual meeting schedule. Please find more details on the website.
In 2021, the Retail Center proved its effectiveness and relevance. For the three days over 750 rounds of direct negotiations were held between representatives of 60 fishing companies and traders with the management of the Fish and Seafood product category of 32 retail chains.
A lot of large federal and regional retail chains and online stores have already confirmed their participation this year: for example, Azbuka Vkusa, Verny, VkusVill, Vkuster, Vysshaya Liga, Rybset, Semishagoff, Sumbury, Utkonos and others.
Next year apart from buyers' area the exhibition team plan to make one more project "New Products Showcase" helping with sales promotion.
Participants will have one more opportunity to effectively present a new product to wide interested audience.
In 2022, Global Fishery Forum & Seafood Expo Russia will have an anniversary - the event will be held on September 21-23 in St. Petersburg for the fifth time. The exposition will occupy 2 pavilions in the EXPOFORUM Convention and Exhibition Center with a total area of 26,000 square meters.